It seems as if I have one eye on the sky most afternoons now, as I try to finish whatever outdoor activity I have planned before the thunderstorms roll in for the evening. I'm signed up for Montgomery County's Alert Montgomery service, which sends me text messages when there are severe weather watches or warnings posted for Montgomery County. Lately my phone buzzes each afternoon with one or two updates.
The level of dangerous weather across the country makes me wonder if the weather has really gotten worse lately, or if I just never noticed it when I was a kid. There are lots of conflicting viewpoints on this, too many to mention here, but it seems as though bad weather comes and goes in cycles.
Once again, the library offers a nice selection of interesting weather related books, and I've listed a few of them below. If you're a Weather Channel junkie, these will be right up your Tornado Alley.
In "Extreme Weather" by Christopher Burt, you can check weather statistics and observations for the US going back to the late 1800s. The book is arranged by type of weather, such as Heat and Drought; Rain and Floods; Tornadoes; and so on. Lots of illustrations, historic photos and sidebars make it an interesting browsing choice for those interested in weather, and the statistical charts make it a good choice for those doing educational research on US weather.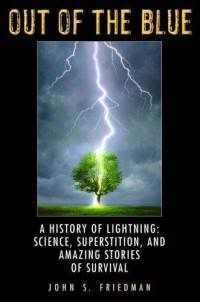 I am outside fairly often during the summer months, often with a bunch of people and horses participating in some kind of competition. That eye I keep to the sky is backed up by listening for the distant rumble of thunder. More than once already this year we've put a hold on all activity when a lightning bolt is noticed off in the distance, and everyone moves to safety. According to "Out of the Blue: a History of Lightning" by John Freidman, the odds of being hit are only 1 in 750,000, but no one wants to risk even those pretty long odds. This book looks at man's fascination with lightning from earliest civilizations up to today's risk taking storm chasers, and profiles people like a park ranger who has survived an amazing seven lightning strikes!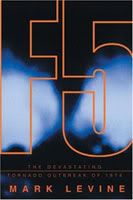 Residents of various parts of the US, particularly Joplin and Tuscaloosa are beginning the rebuilding process after a series of vicious spring tornados leveled sections of their cities. Tornadoes even touched down in Maryland this spring. The book "F5" by Mark Levinelooks at a 16 hour period on April 3, 1974 in which 148 tornadoes, 6 of them classified as F5, ranged over thirteen states in the country's heartland. The book, which reads in the style of a fast paced disaster novel, follows a cast of characters over the course of those hours, as their lives are suddenly changed forever.
The other main weather related issue impacting the US this year is flooding, and I can personally attest to this one. Our little creek, which has not flooded in the 14 years we've been here, was up and over it's banks and in the bottom pasture this spring. I know this doesn't compare to the destruction caused by all of the record flooding along the Mississippi and in the Dakotas, but it was a surprise to me!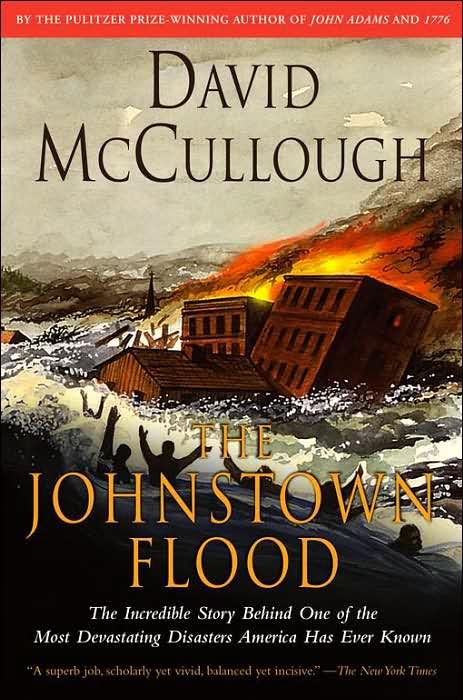 An excellent book about one of the most well known floods in American history is The Johnstown Flood by David McCullough. McCullough's book draws from a myriad of primary source material including tapes of conversations with survivors, court records, engineering reports and unpublished letters and diaries. The Johnstown flood struck on May 31st, 1889, as the dam holding back the waters of man made Lake Conemaugh failed after several days of heavy rain. Over 2000 people perished, and downtown Johnstown was destroyed. McClullough explores the culpability of the wealthy members of the club which owned the private lake, and follows the stories of families caught in the disaster. If you happen to be in Johnstown this summer on a road trip you can visit the flood museum.
Hopefuly you personally will never have to deal with a weather emergency as serious as the ones that are described in these books. But it's always good to be prepared! A good place to start is this webpage on severe weather preparedness from NOAA's Office of Climate, Water and Weather Services. There are video and pdf guides to Thunderstorms and Lightning, Tornadoes and Floods. Take a look and find out how you can protect yourself from extreme weather.

anita