Wednesday, September 12, 2012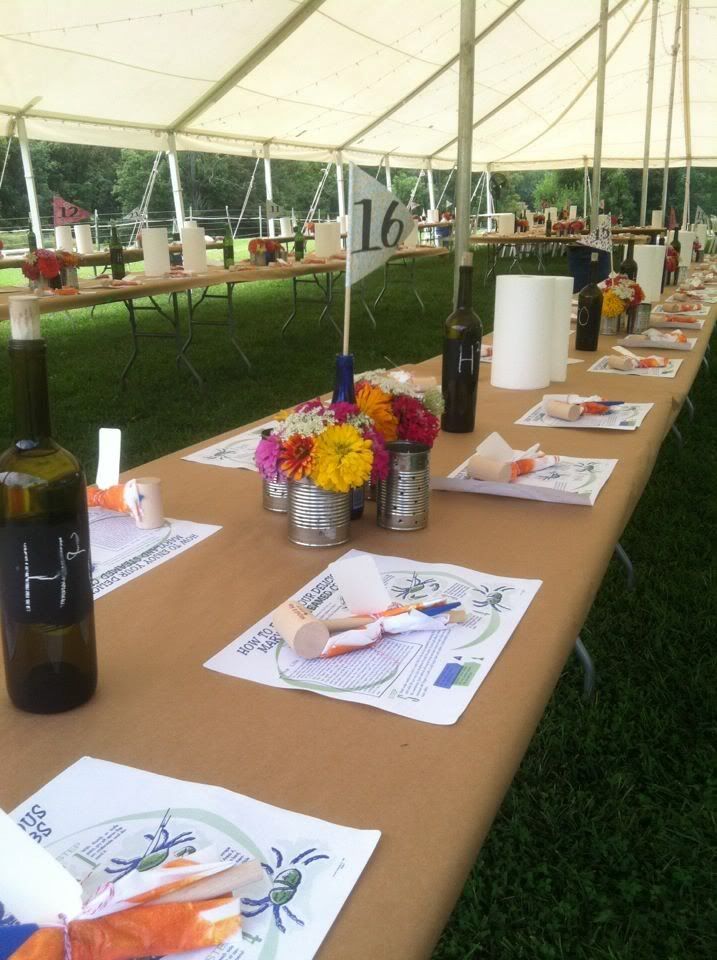 The topic of my last blog post was the DIY wedding, and the vision of my particular DIY daughter. I am happy to say that all went well at the DIY wedding, and it was worth all of the little crafty touches that personalized the day. The bride was lovely, the groom handsome, the beer cold and the crabs hot.
However, I am now in possession of things purchased for this wedding that neither I nor the happy couple need, such as an extra wedding gown, six three gallon drink dispensers, two one gallon containers of lime juice, four wooden vegetable crates and so on.
I will be selling off these uneeded items (hopefully!) by using Craigslist and Ebay. I've already sold off the vegetable crates to two happy buyers.
Yard sales are the traditional route for making some cash while getting rid of things you no longer want, and fall is big time yard sale season. Local fall festivals are often accompanied by many local yard and garage sales. Boonesborough Days, which is held the weekend after Labor Day, just finished up, and Main Street was gridlocked for a mile with shoppers perusing the trash and treasure on offer. Another giant festival with dozens of associated yard sales, Catoctin Colorfest in Thurmont, MD, is coming up October 13th and 14th.
TV shows like American Pickers and Storage Wars can whet the appetite for searching out yard sale diamonds in the rough. We've all heard about people who bought an ugly painting at a garage sale, and found out later that it was by some obscure American master, worth thousands!! If you'd like some advice on how to find, bargain for, and use other peoples unwanted items try these library offerings -
A former host of "Antiques Roadshow" , Lara Spencer is a life long yard-saler. In " I Brake for Yard Sales and Flea Markets, Thrift Shops, Auctions and the Occasional Dumpster" she explains how to rescue, recycle, and reinvent secondhand items and details the simple fixes that turn someone else's trash into your instant heirloom.
"How to Make a Fortune with Other People's Junk" by G. G. Carbone is packed with insider tips on finding bargains in dozens of venues--including garage sales, flea markets, white elephant sales, tag sales, eBay, and then shows you how to resell like a pro.
In "Good Things from Tag Sales and Flea Markets" author Ellen Morrissey offers advice for entering the world of bargaining and flea markets. This book was inspired by Martha Stewart's love of bargain hunting.

In the meantime, need any lime juice?

anita