Wednesday, March 27, 2013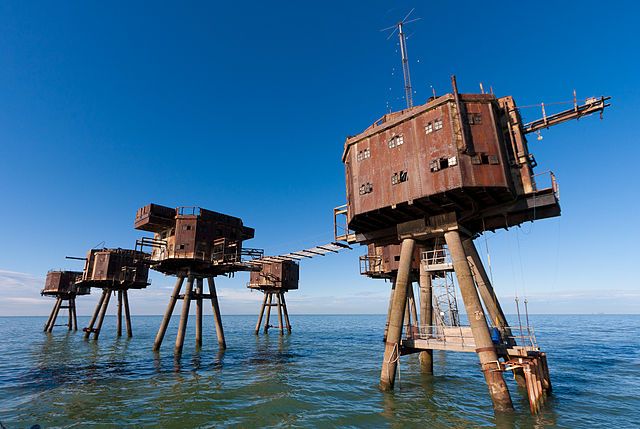 One of the joys of reading a book is to be able to travel anywhere in time and space inside of your mind. By extension, the library is the best TARDIS ever--full of books and electronic resources with facts about history geography and space, as well as stories that can take you back in time and beyond this universe.
Want a map of a historical time period? Visit the "historical" tab of our Maps LibGuide. You can find roadmaps on that same LibGuide, or information on how you can make your own maps. From our links to the Gale Virtual Reference Library, you can go to the Encyclopedia of Food and Culture or the Encyclopedia of Islam and the Muslim World or books about travel in other countries, and much more.
There are many travel books in our libraries but, because of my penchant for the strange, one of my favorites is Weird Maryland: Your Travel Guide to Maryland's Local Legends and Best Kept Secrets. If you don't know about the Goat Man, you will after you read that book. If the book is checked out, however, after you've put your hold on it, go look at a fun website, Roadside America. There you'll find links to the weirdest tourist attractions across the United States, from the World's Largest Office Chair to the Miracle Horny Toad of Eastland Texas. If you want to find giant lumberjacks and Dinosaurs, this is the place for you. You can search by state, or by themes such as "Pet Cemetery" or "Big Fruit". They will even point you to hotels near these marvelous sites.
If your tastes are focused on neon lights however, you might want to visit The 10 Most Important examples of Neon Signage and watch the videos.
You may enjoy perusing the copies of National Geoographic in your local library, but pull a seat up to one of our public access computers and look at their website. There you can not only find the beautiful photos you have come to expect, but also stunning videos of places and people around the world. Check out the daily news features, too. Of course. If you want something a little more obtuse, navigate to Atlas Obscura. On that site you can read articles on such things as figurative coffins in Ghana, explore an attractive index of unusual places, or click for a random selection and find yourself in The Boiling Lake or The Heidelberg Thingstatte, a Nazi edifice built on a sacred mountain site used by various German cults. This website sponsors local events if you want to join up with other fans in real time and space.
One of my interests is abandoned places—crumbling inner-city houses, mental institutions fallen into disrepair, graffiti-splattered warehouses by the side of railway tracks. I used to think this was something peculiar to me, brought on by my early childhood surrounded by bombsites left over from World War II, but no, there are fans all over the Internet creating websites, blogs, tumblr pages, and indexes such as those on Web Urbanist and The Huffington Post. Dereliction seems to be a great inspiration to photographers, producing some stunning photographs on pages such as 25 Bone-Chilling Photos of Abandoned Places, 10 Creepy, Beautiful Modern Ruins, and 30+ of the Most Beautiful Abandoned Places and Modern Ruins I've Ever Seen. A website called Abandoned Places, created by an amateur urban explorer, takes things one step further by leading the participant on archeological journeys, sometimes as if one is a traveler in the future. It's a surreal combination of reality and fantasy within an innovative framework of links.
But if you prefer to stick closer to home, there are abandoned places in Maryland also. Maybe I'll run into you at one of those some day.
Annette K.

CATEGORIES:
Annette K.
,
Architecture
,
Abandones Places
,
Photography
,
History
,
Geography
,
Travel
,
Maryland
POSTED AT: 9:30:00 AM |