Tuesday, August 10, 2010
Today's agenda consisted of visiting a local high school and the mayors of two northern municipalities (Perquin and San Fernando). At the high school our young women from Community Bridges continued a series of exchanges with other high school students and their student leadership. In these exchanges they learned about each other's hopes for their communities and brainstormed ideas for joint projects for the future.
In Perquin we visited a newly built community center that is currently pretty much empty. They are looking to stock it with recreational games and activities for people of all ages. At the community center, we learned of the northern region's strategic plan for development and of the border dispute with Honduras. Recently the department of Morazan lost territory to Honduras in a border dispute that was settled in an international court. However, the people that ended up on the other side of the border still see themselves as Salvadoran and come to Morazan for school and other social services. The mayors of Perquin and San Fernando treated us to local music considered "country" music as well as performances by students from the Casa de la Cultura/Cultural Community Center. Finally we visited a maternity center where expectant mothers are brought from all over the northern region of Morazan approximately 2 weeks before their due date. This center serves as a hotel so women who live in remote rural communities can be near medical care during the final days of their pregnancy and have transportation to the local hospital. The health department has drastically reduced deaths of women at delivery as a result of this effort. If that was not impressive enough, we learned that the surrounding community provides food and other supplies for the Center.
Kalkidan Mekonnen from Community Bridges leading an activity at a high school in San Francisco Gotera, the departmental capital of Morazan.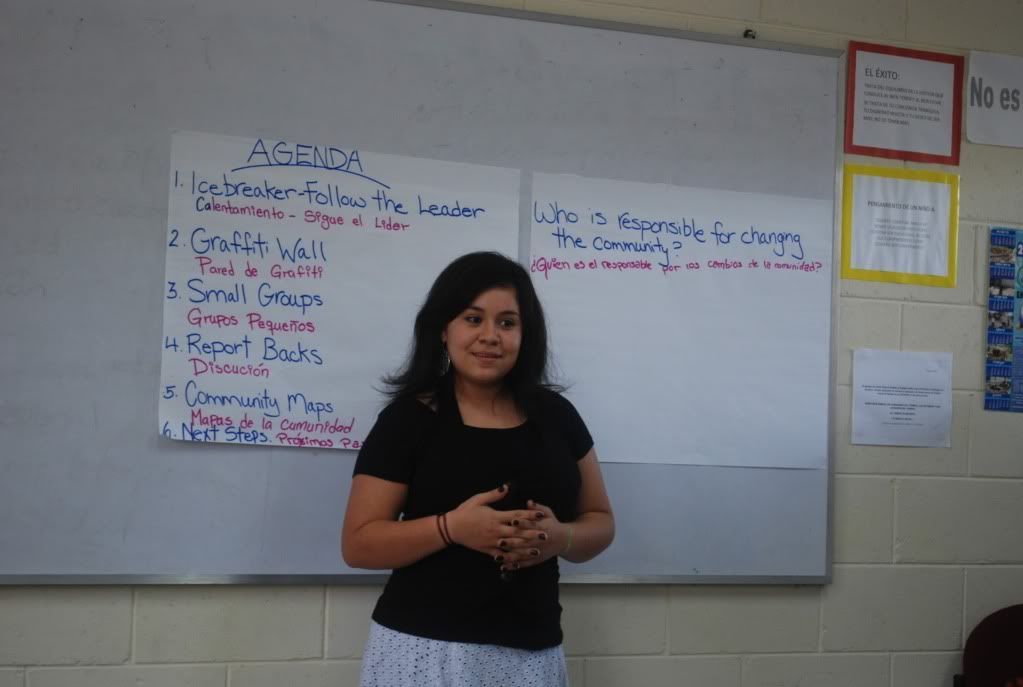 Edith from Community Bridges at INGO High School.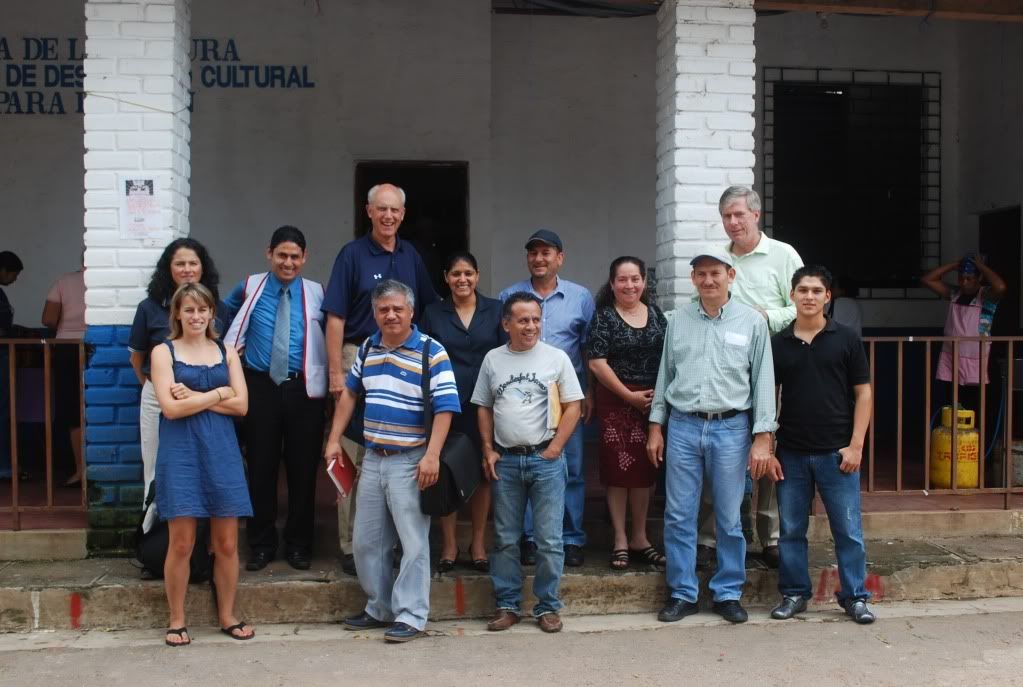 At the cultural house with the Mayor of Perquin.
Youth from Perquin's Cutural Center/Casa de la Cultura performing.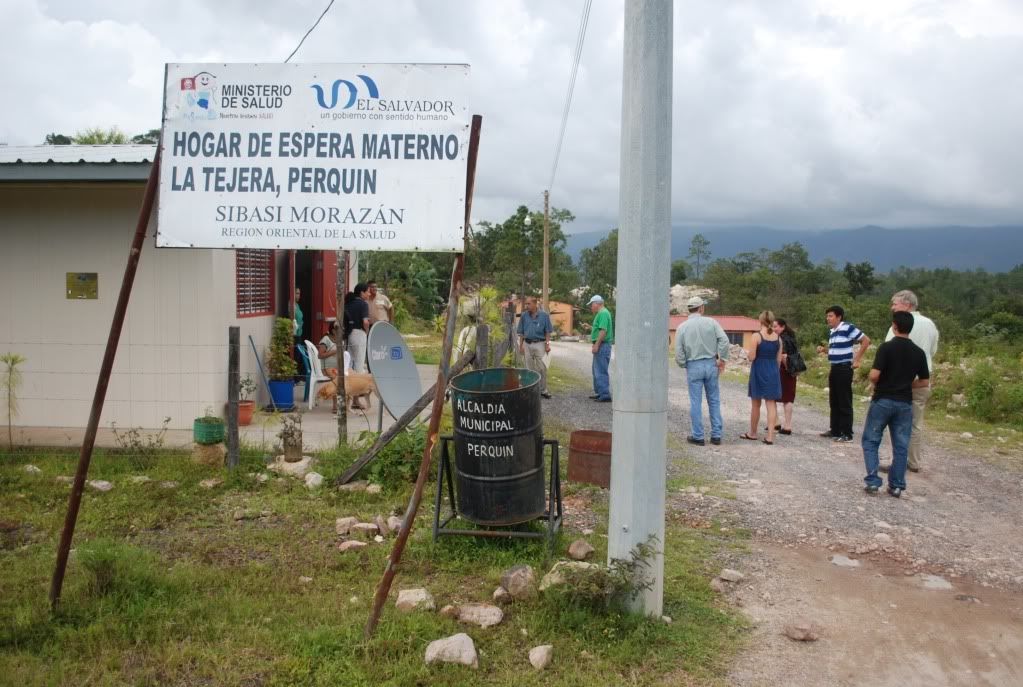 Arriving at the maternity center at Perquin.
CATEGORIES:
Morazan
POSTED AT: 11:00:00 PM |