Wednesday, August 11, 2010
On day five we met with the governor and representatives from the national government to hear about each group's strategic priorities. The national government's Ministry of Salvadorans Abroad is very interested in Sister Cities programs as a way to address some of their major challenges and channel the Salvadoran community's energy toward helping their home country develop economically. Their hope is that Salvadorans living all over the world will be part of the strategy to improve the living conditions and standard of living so that people need not emigrate to the United States and other countries. The governor has created a strategic plan for Morazan jointly with the non-profit community so that, for the first time in history, there is a comprehensive strategy for economic and social development for the entire department.
We went from this very formal meeting where goodwill was established between various entities to a great reception in the town of Guatajiagua. We had heard so much of this town from Neftali Granados and the hometown association called Associacion Pro-Guatajiagua. They, along with the mayor's office, organized a welcome luncheon and a visit to a local school and indigenous community center of the Lenca people. The Lenca is one of the indigenous groups that remain in El Salvador. The number of people that identify themselves as Lenca are few but as the Lenca leader we met stated, most everyone in the region is Lenca.
This was our last day in Morazan, so our day ended with a series of meetings where thanks were given to the many people that had helped to make this event happen. Some of these key organizers include: Evelyn Gonzalez, Sister Cities board member and counselor at Montgomery College; the San Francisco Gotera Community Organization, many of whom served as host families with whom we stayed; the local officials; and the members of the delegation each of whom paid for their own trip.
Our next steps were laid out as follows. We agreed to generate a list of opportunities for exchanges that we consider of interest to Montgomery County residents, including areas where Morazan and Montgomery County would be beneficiaries. This list will be vetted by the Sister City committee that is forming back in Morazan to ensure that it fits their interests and priorities. We plan to begin with a few educational exchanges and talked about hosting a group from Morazan in Montgomery County later this year. The official signing of the Sister Cities partnership could take place next summer in Morazan, signed by the County Executive and members of the Montgomery County Sister Cities Board of Directors from both Montgomery County and Morazan.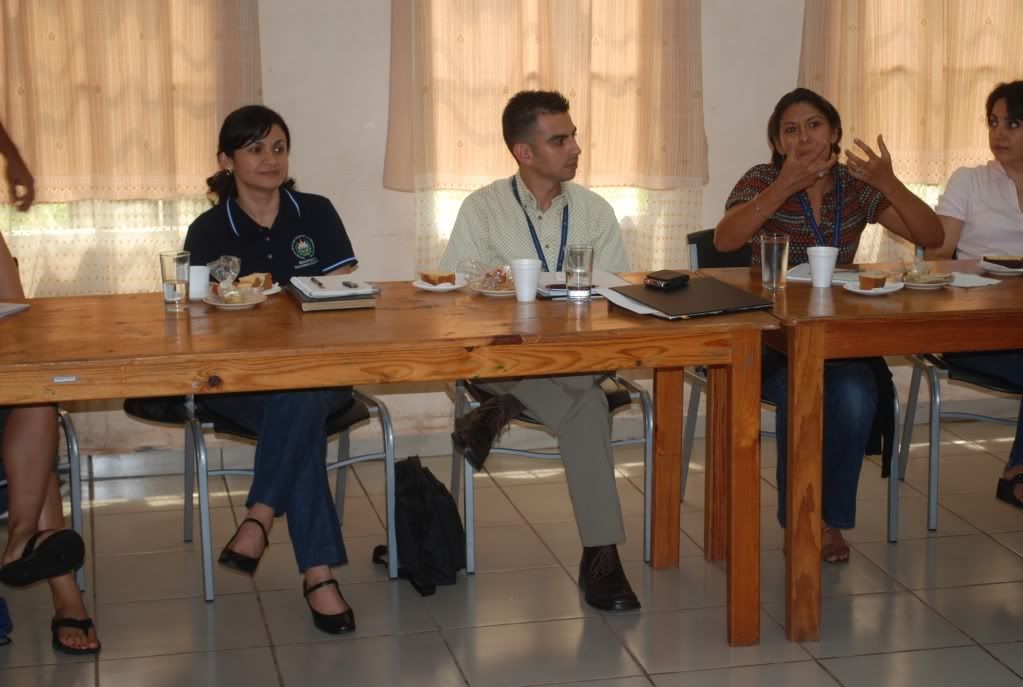 Staff from the Ministry for Salvadorans Abroad got up at 4:30 AM to meet with us in Gotera on Wednesday morning.
Woman making black clay pottery in Guatajiagua.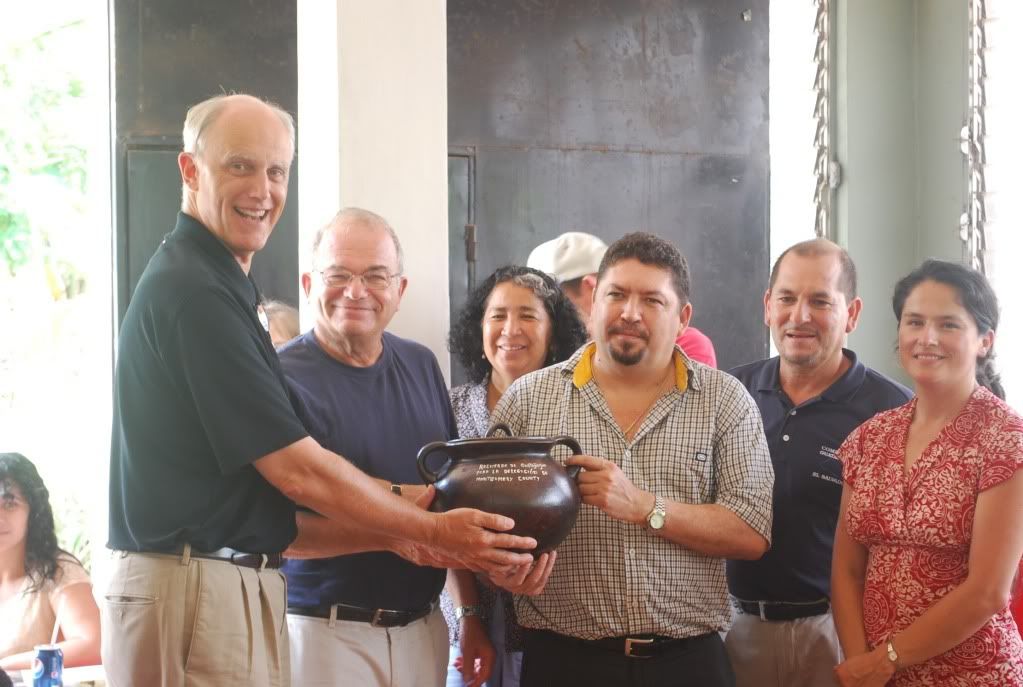 Mayor of Guatajiagua presents a beautiful black clay pot to our delegation.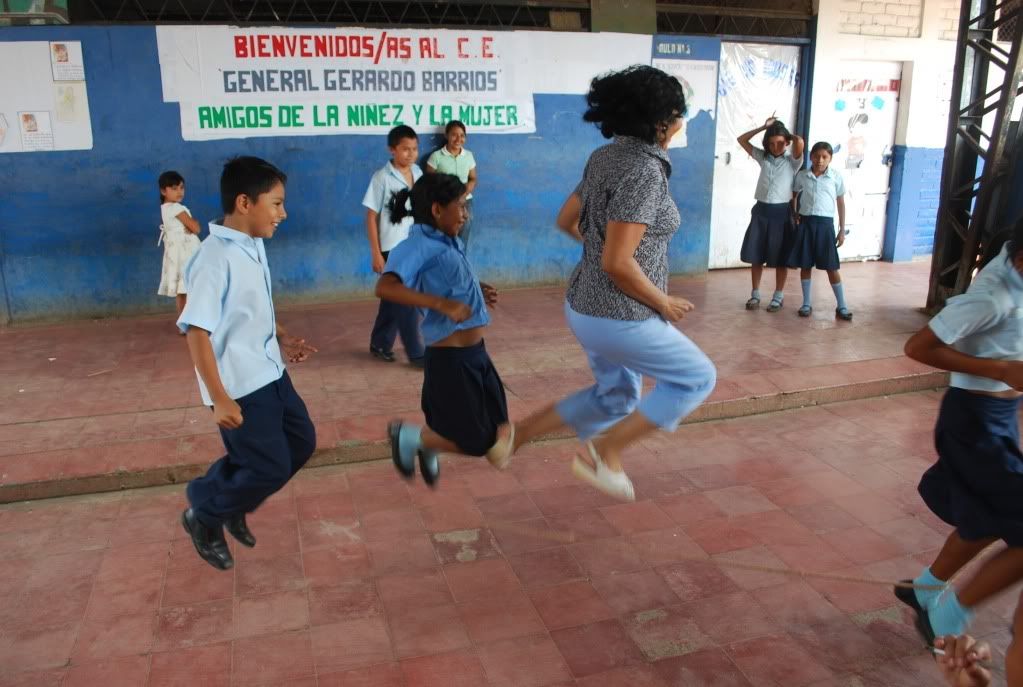 Just a kid at heart. Evelyn jumps rope at elementary school.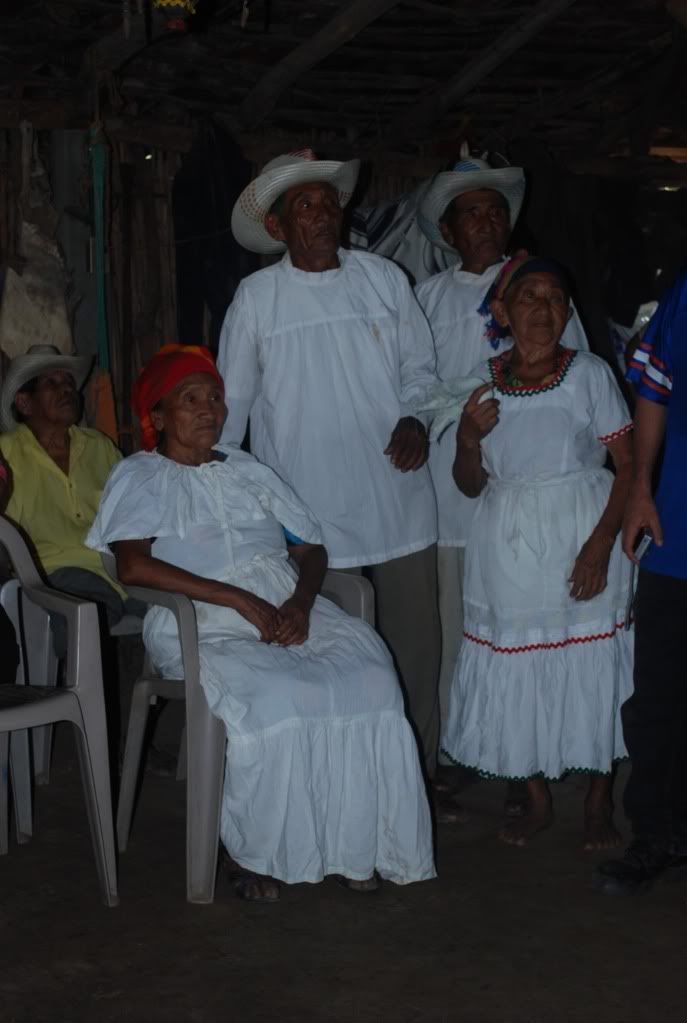 The elders in Guatajiagua.
Dance of the Mare performed at the Lenca community center.
Montgomery College Counselor and Montgomery County Sister Cities Board Member Evelyn Gonzalez and Don Mooers, immigration attorney, taking a stroll down the streets of Guatajiagua.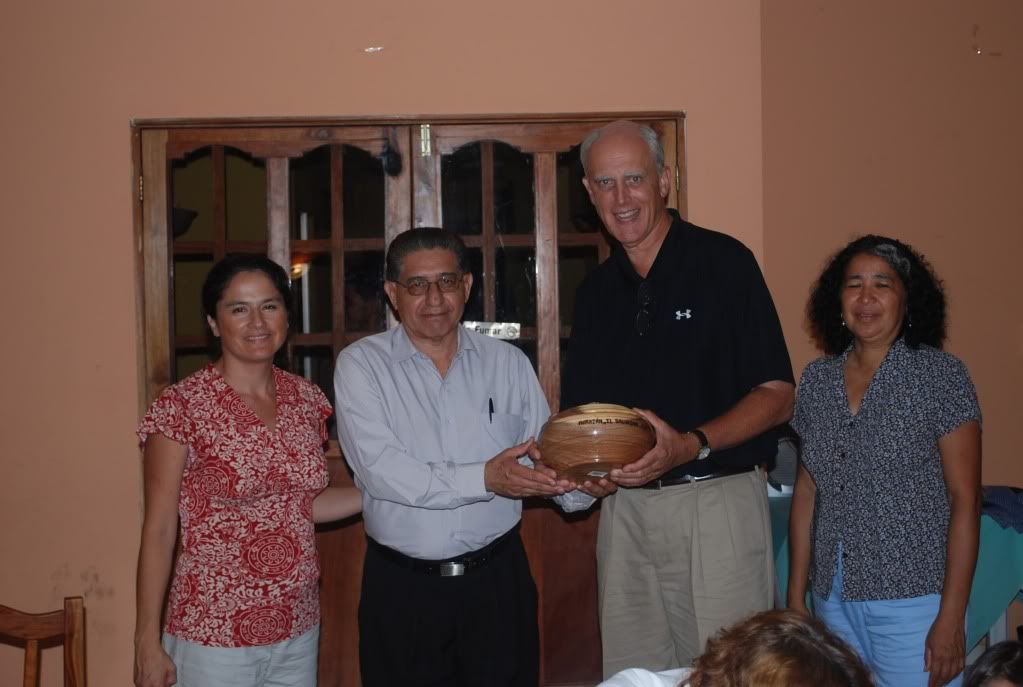 Governor Argueta presents a gift to our delegation at the farewell dinner.
CATEGORIES:
Morazan
POSTED AT: 11:00:00 PM |